After observing quite a few different threads pop up for interior and exterior LEDs, a main 'sticky' post was requested with details on lighting options. While Subaru does offer an upgrade option, the number of LEDs upgraded is pretty limited for the cost. This is not to say that the Subaru option is not a good one. If you have no skill at all with turning a wrench or lightly prying parts, then that option is a great one if you want to upgrade the lighting.
Premium, Limited, and Touring Models (6 bulbs)
https://subaruonlineparts.com/subaru-ascent-interior-lighting-upgrade-p-4870.html
Base Models Only (4 bulbs)
https://subaruonlineparts.com/subaru-ascent-interior-lighting-upgrade-base-models-p-4869.html
If you have a little skill, you can potentially make your $ go much further. This is by no means comprehensive, but it is a starting point for you to take a look at and decide what might work best for you.
I will start by saying that I opted to use Diode Dynamics LEDs because I have been very happy with their LEDs in the past. In terms of cost, they are not as expensive per bulb as the Subaru option, but you may end up spending as much (or more) as the Subaru option while replacing many more bulbs. The following are the bulbs which I upgraded from front to back: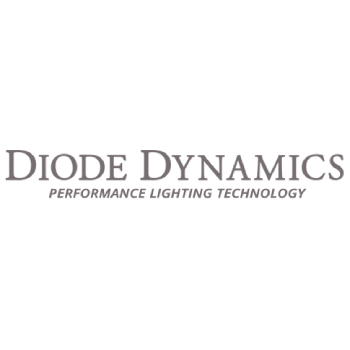 (4) Four - 28mm SMF2 LED bulbs for the visors/vanity bulbs. Sold in pairs. 2 needed for each visor:
https://www.diodedynamics.com/28mm-smf2-led-one.html
28mm SMF1 LED bulbs are also available at a lower cost if you're not interested in as much output
https://www.diodedynamics.com/28mm-smf1-led-one.html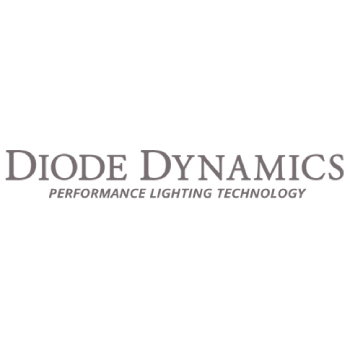 (15) Fifteen - 194 HP5 LED bulbs for the following locations (92 lumen):
2 - 1st row dome lights
2 - 2nd row dome lights (close doors when changing to allow bulbs to cool)
2 - 3rd row dome lights (close doors when changing to allow bulbs to cool)
2 - front door puddle lights
2 - rear door puddle lights
2 - tail light marker lights (not totally necessary but easy to swap if changing reverse bulbs. see below)
2 - License plate lights
1 - trunk LED
https://www.diodedynamics.com/194-hp5-led-one.html
also available are 194 HP3 bulbs at a lower output (56 lumen) and cost
https://www.diodedynamics.com/194-hp3-led-one.html
If only looking to change the color temp, you can opt for the 194 SMD2 LEDs for the biggest cost savings (stock output -24 lumens)
https://www.diodedynamics.com/194-smd2-led-one.html
There are marker lights in the headlights but I have not removed a headlight to see the best way to access these marker lights and therefore I can not say that it is possible.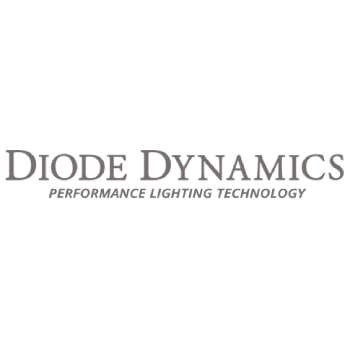 (2) Two - 921 XP50 LED Reverse Lights (410 lumen)
https://www.diodedynamics.com/backup-leds-for-2014-2018-subaru-forester-pair.html
The XP50 is the brightest option available for reverse lights through Diode Dynamics and carries a pretty hefty cost. With that being said, they offer great light output and through my observations, appear to increase visibility in both the mirrors and the backup camera on screen.
Another option if you're looking for more reverse lights at a lower cost is the HP36 (210 lumens)
Changing the reverse lights is really very simple. See the below video for more details on that.
Last is an optional tailgate LED option. I contacted Subispeed to ask if their 'Forester' tailgate light would fit the Ascent and I was told that they could not verify fitment. I opted to give it a try and found that the light panel is a direct fit once the stock panel is removed. The light output is great and adds to the rear light if you are the type of person that drives a lot at night.
Here is a link to that light option. Also keep in mind that this is not a simple plug and play like just swapping a bulb. Rear tailgate panels will need to be removed and wiring will need to be brought down to the trunk light to be plugged in. This item has also been on backorder for many members so keep in mind that shipping may be delayed (see attached photos).
OLM JDM Precision LED Lift Gate Light - 2014+ Forester - Lighting - 14+ Forester
I should note that when I had my dash cameras installed, I asked the shop to run the wiring down from the tailgate light to the trunk light for me. I did not run this wiring but I was not told there were any issues with the plugs matching up and being a direct fit as in the Forester. If I find out otherwise, I will update this thread.
**NOTES**
1. Ensure that if ordering from Diode Dynamics, that you select 'pair' when necessary to get the correct quantity.
2. Diode Dynamics runs sales around major holidays, so if you are not in a rush, wait until a holiday and look for coupon codes. I ordered with 20% off.
3. As of this post, I have not found a way to upgrade the turn signals to LED. I have looked under the dash for a module that can be replaced as in prior Subarus, but have not found any obvious modules. I will also update any information on that if found.
4. There are many different brands of bulbs that are available and by no means is Diode Dynamics the only bulb out there. Some of our members have found that the below listed 194 bulbs from amazon work great and are insanely cheap.
Confirmed Working Alternatives
Video Guide:
5. I created a rough video, at the request of some members on here, showing how to change some of the LEDs on the vehicle. My daughter did the filming for me and as most 7 year olds do, she trailed off and lost focus. Apparently people on youtube are serious about the quality required for their tutorial videos. I don't quite think I met the threshold of quality for some, but it may help get a few people over the fence in terms of being comfortable enough to do it themselves.
here is the video:
If you have questions or would like additional info, please feel free to ask. Thanks to
@FoRealz
for the sticky