An anonymous donor just agreed to
match the first $50,000 in donations
Last year, you all helped me raise $3,300!!!
THIS year, IF you help me make my $3,500 goal,
it means we would in effect raise $7,000!!!!
​
Hey all! It's that time again! PLEASE join us on this year's
48hrs of Tri-State Subaru Enthusiast Charity Drive for Make-A-Wish
- it will be our 21st charity drive!!! We will be starting at
Make-A-Wish Castle
in NJ, and cruising through Pennsylvania and parts of West Virginia for this wonderful cause, as we raise money (up to the event date) for Make-A-Wish!!! And a BIG thank you to each and every one of you that participated, donated or shared the donation links last year!!! 😍
JAN 13-16, 2022
You can find more information and join us here: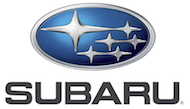 21st Annual 48hrs of Tristate. Jan 13-16, 2022. 2022 will be the 21st consecutive year that we will be holding The 48hrs of Tristate Annual Charity Drive. This annual group drive includes about 1,000 miles of driving spread over 3 days. Not only is this trip an amazing way to see the scenic...
48hrs.info
And,
if you can't be a part of this epic adventure for this great cause
, but want to help this great cause,
please
, feel free to
donate
:
DONATE HERE:
Make-A-Wish Foundation
This will be another epic trip, for an amazing cause! But, thanks to the pandemic, we've had a harder time raising money. Last year, we only raised $34,000 of our $50,000 total. So, please, do what you can to help us raise money for this wonderful organization.
💖 Again, my heartfelt thanks to each and every one of you who were a part of last year's adventure, or donated to it, or helped spread the word!!!


💖 And, a very big thank you to @Liberty Subaru for being one of our biggest and best sponsors, year after year!!! They are the epitome of the Subaru Love Promise!!!


💖 And of course, tremendous thanks to Subaru of America, for matching the first $5,000 in donations, and treating us to our opening breakfast year after year!!!
(I don't have pics of last year's "faux check" because we were outside)